Controls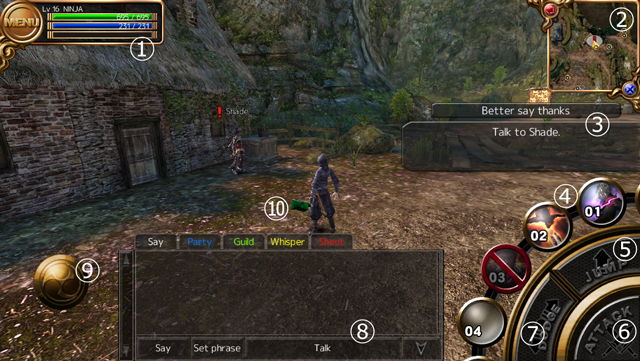 | | |
| --- | --- |
| ①Play Status | ②Mini Map |
| ③Quest Objective | ④Shortcut Ring |
| ⑤Jump Button | ⑥Attack Button |
| ⑦Special Action | ⑧Chat Button/Bar |
| ⑨Cursor Key | ⑩Navigation Arrow |
Battle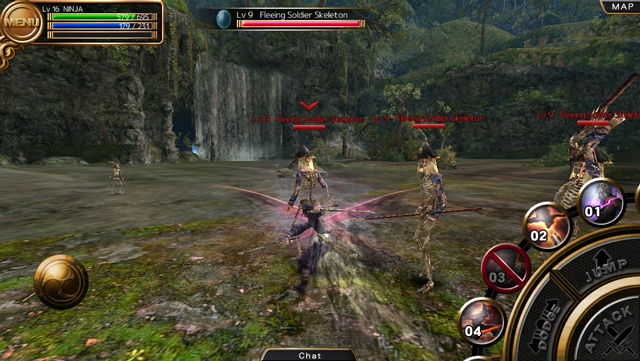 Each class have "Special Action".
Warrior…Guards physical attacks.
Assassin…Dodges attacks
Cleric…Reduce damage from attacks.
Mage…Recovers Ep

Each class have unique way of fighting.

Find your play style with the class you choose and the skills your class learn!

Shortcut Ring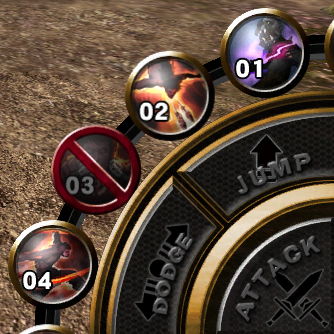 You can register your skills and items to the ring. We recommend you to set skills you can make combos with.
Equipments' additional abilities and rarity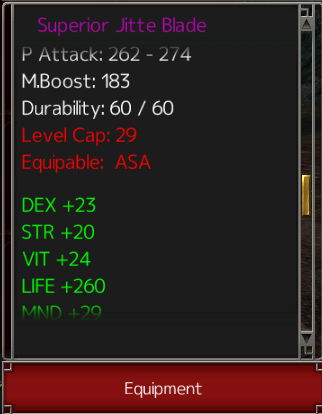 Equipments are distributed with abilities at random.
Items are categorized in 5 classes.
You might get most rare items!
Community
Izanagi Online feature Chat, Party, Friend, Guild to build community.
▼Chat


| | |
| --- | --- |
| Say | Chat only heard to players around |
| Party | It will be heard by everyone in the map you are in. It is shown as the orange colored chat. |
| Guild | It will be heard from every member in the guild. It is shown as the green colored chat. |
| Wisper | Chat only for friends |
| Shout | It will be heard by everyone in the map you are in. It is shown as the orange colored chat. |