How to advance quests at early stage!
After prologue, let's start your first hunt at Ordo Village.
Accept main quest "How about some exercise?" from "the Great Four" Shade and go to Old Wood Forest.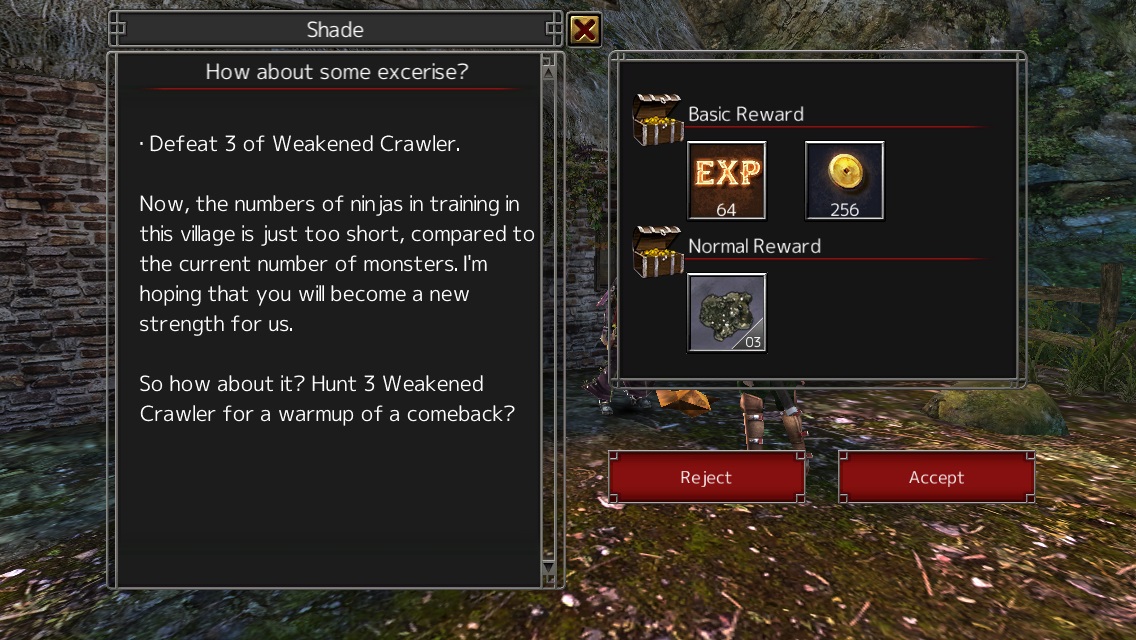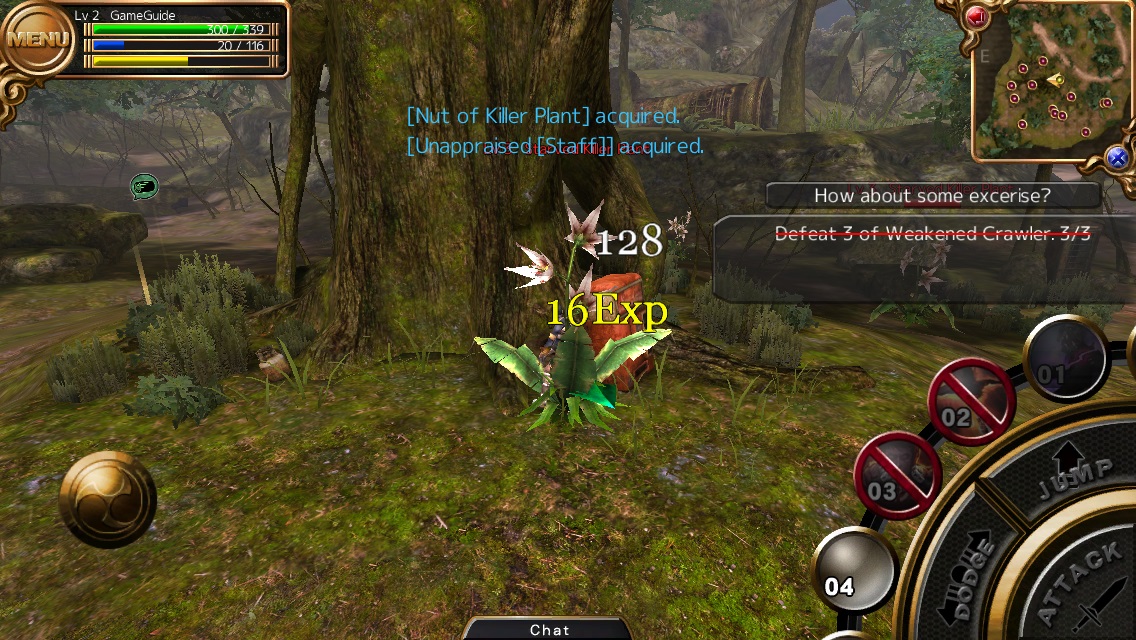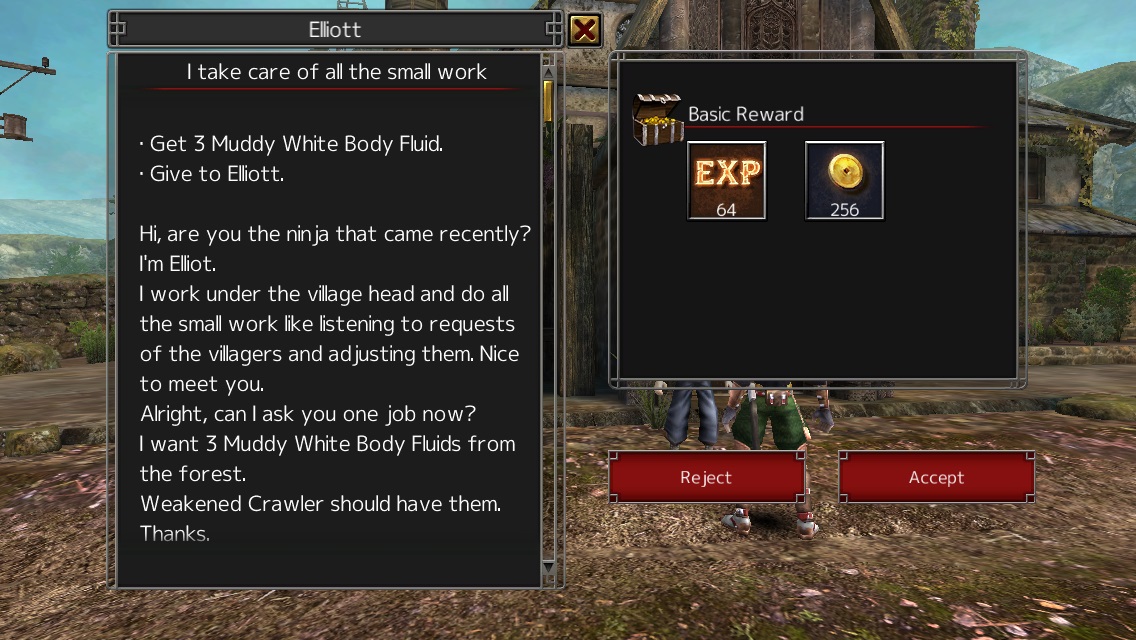 After completing the quest's objective, don't go back the village right away and keep hunting "Killer Plant" in the forest.
You will need 3 "Nuts of Killer Plant" that Killer Plant drop for future quest.

[TIP]
- To avoid going Quest NPC and the hunting field back and forth, hunting in the hunting field without accepting quests is a good idea.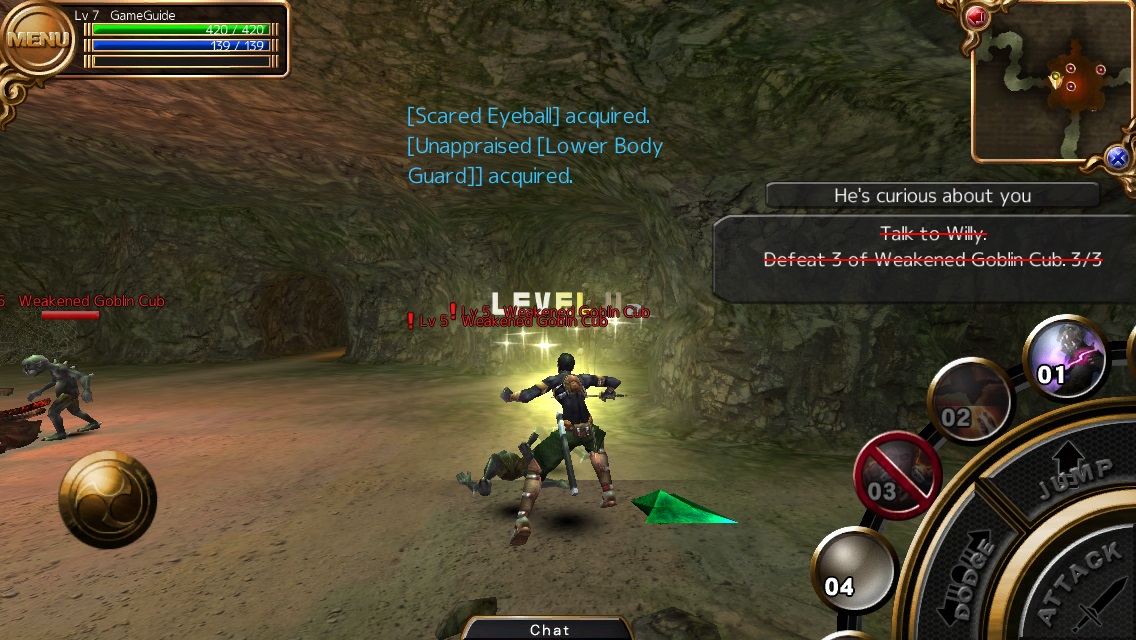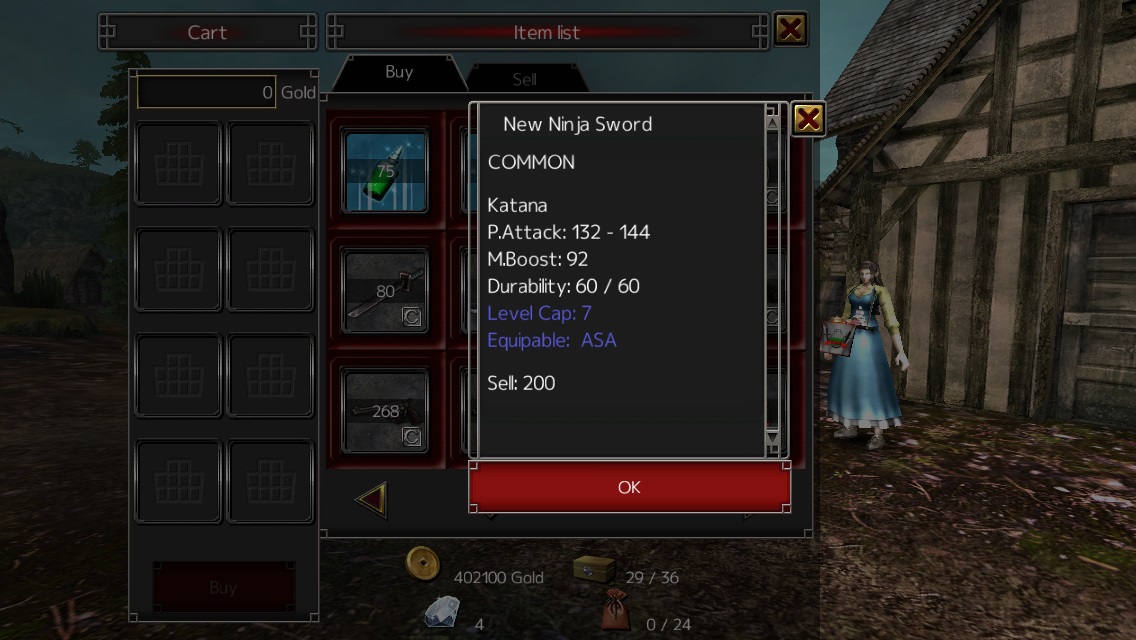 You can accept main quest "He's curious about you", which you'll be ordered to hunt "Weakened Goblin Cub" in "Cave of Bewilderness".
You could use this quest to raise your Lv. When your Lv is 7 or higher, you could buy the best equipment in Ordo Village from NPC Lynette.

You can get an advantage in battle by renewing equipment at certain Lv.
You can get better equipment by hunting high level monsters and BOSS or go to another town and find the shop.
*If you are Lv 10 or higher, you could lose EXP when you die. Don't be reckless!


---
We'll talk about new map at early stage next!
Thank you for reading to the end! We have "Silver Coin Bag" for all the readers!
The item code is [0175-4337-5026-5923]
You can input the code from [Campaign] located on title screen.
The code is valid for 1 year starting today,
We hope you get it before it runs out.